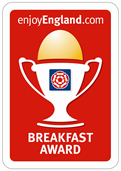 Breakfast at Bank House
We are very proud of the Breakfasts we serve and have received our second Breakfast award this year from Visit England. We do receive a lot of compliments about the food we serve.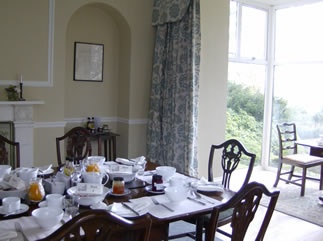 Our aim is to give you a breakfast to remember using fresh local produce, free range eggs. Our , sausages, bacon and black pudding come from the award wining Cranston's. The home made bread, uses stone ground organic flour from Little Salkeld Watermill, Marmalades are supplied by Dalemain, the home of the 'The World's Original Marmalade Awards & Festival'. Mr Vikki supplies us with 'Harry's Brown Sauce' the very popular 'Max's Urban Ketchup' and Claire supplies us with strawberry and raspberry Jam and other exciting flavours.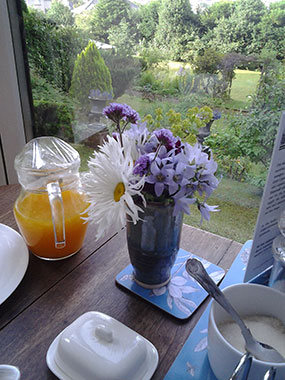 The table is laid for you with a fresh fruit salad, a jug of freshly squeezed orange juice, a large pat of free range butter in a dish. On the side you will find cold pressed apple juice, a jug of water, a selection of plain and fruit yoghurts, different quality cereals, and two large loaves of home made bread, with a toaster. You can choose from a choice of freshly ground Fairtrade organic coffee, or a pot of loose leaf Fairtrade organic Breakfast tea, Earl Grey or Green Tea. (we do have some fruit teas as well). We will serve you with your chosen cooked breakfast please see menu at the side. Special dietary requirements of our guests we will always strive to meetour guests' special dietery requirements. (please mention when you make your booking)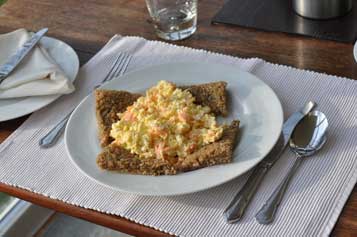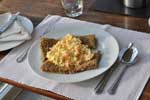 Scrambled egg and smoked salmon

Full English

Boiled eggs and toast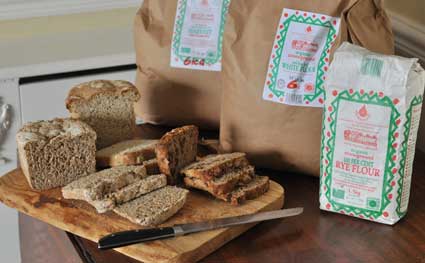 Bread using stone ground biodynamic flour from Little Salkeld Watermill
Local suppliers