Pandemic Response Policy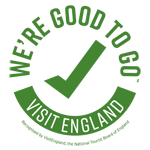 In response to the recent pandemic we have chosen as a company to change the way we operate within our business to make it a safe environment to work in and for our guests to stay in.
We kindly request that all guests follow our new rules diligently, to maintain a healthy and safe environment during these unique times. It is important that we all follow these new rules responsibly and to the best of our abilities. If there are any queries or worries about your ability to follow these new rules, please do not hesitate to ask any questions or make any requests and we will see what we can do, whilst still trying to follow health and safety guidelines the best we can.
Here we outline the new rules we are looking to follow:
Hand sanitising gel will be located in the front door way, near the banisters on the stairs and in the rooms, with a sign asking guests to use this before entering the household fully.
We will have anti-bacterial soap located in the en-suites in every room, we ask that guests please use the hand washing facilities in the guest rooms as often as they can.
Staff will be washing their hands before seeing to every individual guest.
We have boxes of tissues which are located in every room, so that guests can follow the "catch it, kill it, bin it" policy.
Guests will be asked to carry their own luggage to the rooms, to reduce any risk of cross contamination.
When staff are showing guests to their room, they will be allowing for social distancing and will not enter the room.
To make it easy for guests to ask any questions there is a bell located on the hallway table, this is to save the guests from having to located staff in the private areas of the house.
All hand contact points will be frequently disinfected, this includes all door handles, the bell, the banisters and all surfaces in the guest areas.
We are going to continue using our method for breakfast menus, these are located in the guest's rooms, they are to be filled in and left on the hallway table.
All rooms will be thoroughly cleaned down using our new cleaning regime between different guests, and will be allocated a 24-hour rest bite between being used, this is to give the staff time to fully disinfect the rooms and allow any bacteria to die.
Staff will not enter the room during the guests stay, unless the guest is staying for a prolonged period, in which the staff will enter to clean sheets and empty the bins.
If you are worried about having Covid-19 symptoms and chose not to stay with us due to this, then we still require guests to follow our terms and conditions, which state that we require at least 7 days' notice of cancellation otherwise full payment will be taken.
If someone has been given a positive Covid-19 diagnosis we will not accept them as a guest until they have been in isolation for 14 days.
If a guest is concerned that they are contracted Covid-19 during their stay, we ask that they speak to the staff and a test will be arranged for them to take, if the outcome is that they have a positive diagnosis then the guest will be asked to travel home if it safe for them to do so, if they are not happy to travel home, then the staff will speak to a trained medical professional about the best way to continue.
If you have any questions or queries about this policy please do not hesitate to email us on info@bankhousepenrith.co.uk.